A set of 3D printable Parallels and holder to aid in clamping on a Vise. I use a metalworking vise mainly for woodworking, traditionally these are metal, but for my purposes plastic is just fine.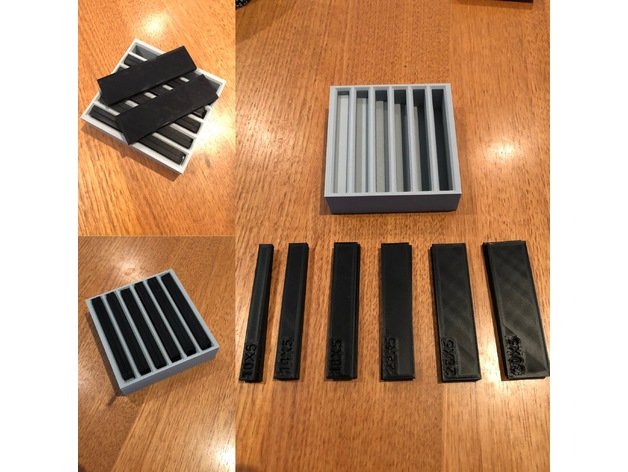 Parallels are all 5mm wide and very from 10mm to 30mm in Height. You need to print 2 of each to complete the set as pictured but you can just print the ones you need or as needed.
I found printing the holder +3% in Cura works best on my Ender 3 printer but yours may vary.
Use the links below to download the STL files or via Thingiverse https://www.thingiverse.com/thing:3451183
Please follow and like us: